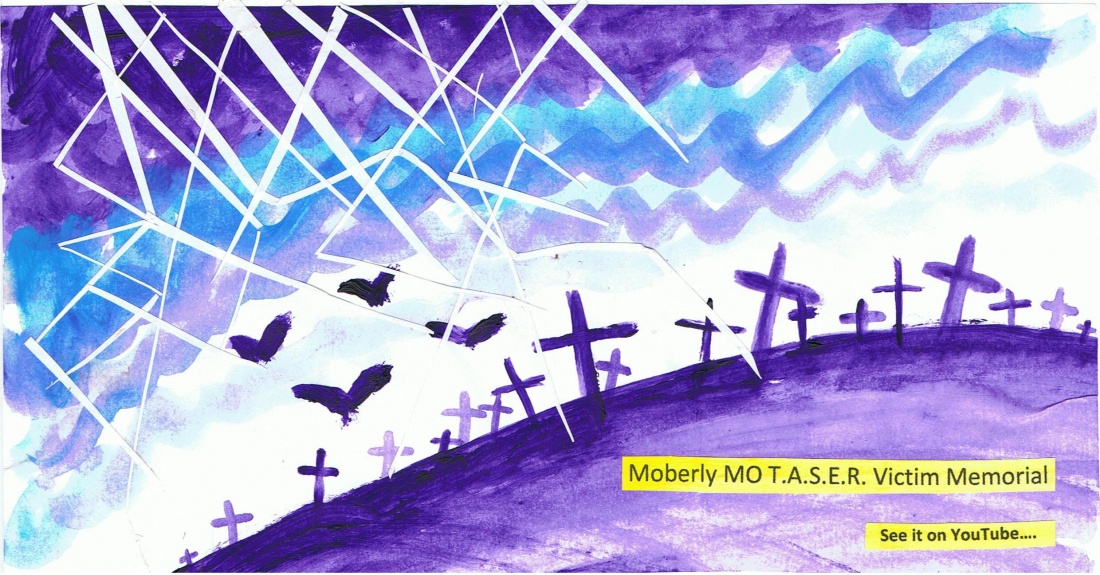 Public Message To: Chief Constable Sean Sawyer, Cornwall and Devon Police, 27th May, 2017
Dear Chief Constable,
Re: The Death of Marc Cole / Stun-guns / United Nations Conventions Against Torture
Since 2010 I have been attempting to get the British authorities to uphold the law regarding torture, namely the UNCAT. I have had communication with your predecessor, the former Chief Constable of Devon and Cornwall Constabulary; Andrew George MP; Derek Thomas MP; and various members of the British Government and police. I have a written admission from a cabinet minister that stun-guns are indeed lethal, despite contrary claims by the manufacturer.
Since a young man has just died having been shot with a stun-gun by Cornish police in Falmouth, I thought I would point out to you that the use of the taser x-26 and similar weapons is illegal.
An MP recently let me know that this fact is virtually unknown in the House of Commons. However, it is know to some, including the Prime Minister, the Law Lords and the United Nations. Taser usage became illegal in Britain in 2007, following the UN declaration in Lisbon. The fact that this change in the law has not filtered through the British Government to the Cornish police in no way diminishes the legal reality of the situation. I believe ignorance of the law is not a recognized defence.
I understand that the UN Committee Against Torture can not order the Devon and Cornwall Constabulary to cease using their illegal weapons of torture, and I also understand the mechanism by which the British Government avoids its legal obligation to uphold the UNCAT. I know this from having communicated directly with the United Nations in Geneva myself. The reason I took a complaint to Geneva was because Falmouth police (who have just been involved in a taser-killing) (and also shot dead a man who had an air-gun) were torturing a handcuffed man in the street with a taser. Since Penzance police falsely told me they could not take my complaint, I took it to Geneva, that being the obvious route to justice which was not available in this jurisdiction. My communication with the UN in Geneva explicated for me the mechanism of deception by which the British government(s) since Thatcher in 1985, have been evading their responsibility to uphold the UNCAT by failing to ratify Article 22.
As a result of the continuing illegal use of stun-guns in Cornwall and Devon, resulting from the British government and police failing to properly engage with my legal objections to this weapon's deployment, constables of our local force recently burnt a disturbed young man to death by electrocuting him when he was doused with petrol - proving they were incapable of following the basic guidelines that are supposedly taught to ensure the 'safety' of this weapon.
We now have a second disturbed man apparently killed by an illegal stun-gun in Devon and Cornwall. I know other injuries were involved in this case, but it seems highly likely that the stun gun was a major contributory factor.
Have the Devon and Cornwall police been warned that the batteries in their weapons are known to be carcinogenic, and highly dangerous if damaged? Since this warning comes in printed form with each new weapon, I trust you have put the safety of the constables first and informed them of the carcinogenic nature of their weapons. Failure to do so would seem to be placing their health in jeopardy unnecessarily.
If you have any doubt about the validity of what I am imparting to you, then I request that in your role as head of law and order in Cornwall and Devon that you please contact the United Nations Committee Against Torture in Geneva and request them to inform you of their judgement given in Lisbon in 2007. I believe they will make it clear to you that the UN's Investigative Committee has indeed defined the said weapon as an instrument of extreme pain and torture, likely to cause death. They recommended its use be discontinued instantly as it was in violation of the United Nations Convention Against Torture. Please verify this information for yourself and liaise with the British Government and respond to me on this (preferably before anyone else is killed in the street with one of these weapons.)
It is my informed belief that Great Britain is in breach of UNCAT by our continued use of taser and similar weapons. I have informed the government and police of this many times and have never received a satisfactory response from any official, clarifying the government and police's position in law. It is my belief that Britain's continuing breach of UNCAT has led directly to the deaths of Andrew Pimlott in Plymouth and Marc Cole in Falmouth as well as numerous other deaths in Britain. Politicians who have evaded discourse on this issue bear some responsibility for these deaths. Derek Thomas has broken a public promise to me over this and failed to raise the matter of UNCAT ratification with the British Government. I believe Mr Thomas is criminally negligent in this regard and I will be proceeding against him.
I have informed you of the law, as I see it and am sincerely asking for remedy by the steps mentioned above. I am extremely distressed that a human life has been taken, I believe unnecessarily and this is a crime against nature.
I trust you will respond promptly to me and engage with me, over this point of law, and over this wasted human life.
Sincerely,
Jeremy Schanche
Newlyn, Cornwall.
Guardian article on the death of Marc Cole,
who was shot with a taser stun-gun by police after having knifed himself in Langton Road, Falmouth, Cornwall on Tuesday May 23rd, 2017. (Correction: 31/5/2017: I have just heard from the family of the man killed that he DID NOT cut or stab himself with a knife - He was shot twice with a stun-gun by Falmouth police. Initial news reports were confused and the police will not be commenting until the 'I'PCC have done their work - this can take over a year.)
This is the Chief of Police for Cornwall and Devon. It seems that he is himself
under investigation by police
over some murky business involving false accounting, the shudderingly evil Conservative Party of Britain, a corrupt crime commissioner type functionary - allegedly - who is a former Conservative Party apparatchik, etc., you get the picture... this is the man I'm addressing my letter to over the death of a distressed man in the street. I expect he'll check me out, realize that I'm a harmless and penniless busker, send me a fob-off letter and nothing will change....